Join me for personalized Restaurant Marketing Coaching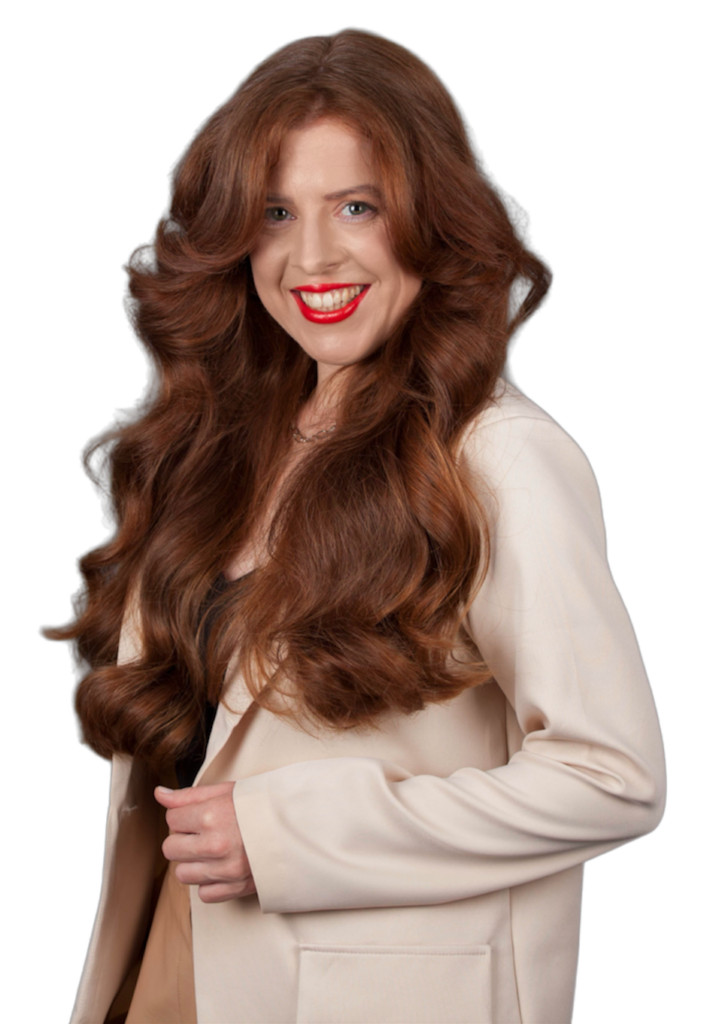 Do you know what the most challenging aspect of restaurant marketing is?
Opportunities.
I know it may sound ambiguous, but it's true. The abundance of opportunities often makes restaurant marketing ineffective. Many people end up saying, "Marketing does not work for us."
Why? Because there are simply too many options.
You can try various approaches, go in different directions, and attempt to do everything at once. Promote all menu items, host numerous events, engage in targeted advertising across multiple social networks, or hire a skilled copywriter to create quality content.
After a while, you review your financial report and realize that marketing costs far exceed revenues. You may struggle to attract customers, generate word of mouth, and worst of all, find yourself unsure of the next steps.
But what happens next?
How can you avoid this situation?
The answer lies in building a solid marketing system for your restaurant.
A restaurant marketing system aims to attract more customers and cultivate regulars. Each element of the system effectively communicates your restaurant's value to guests.
I invite you to join my 1:1 coaching program where we will develop a tailored marketing system for your restaurant.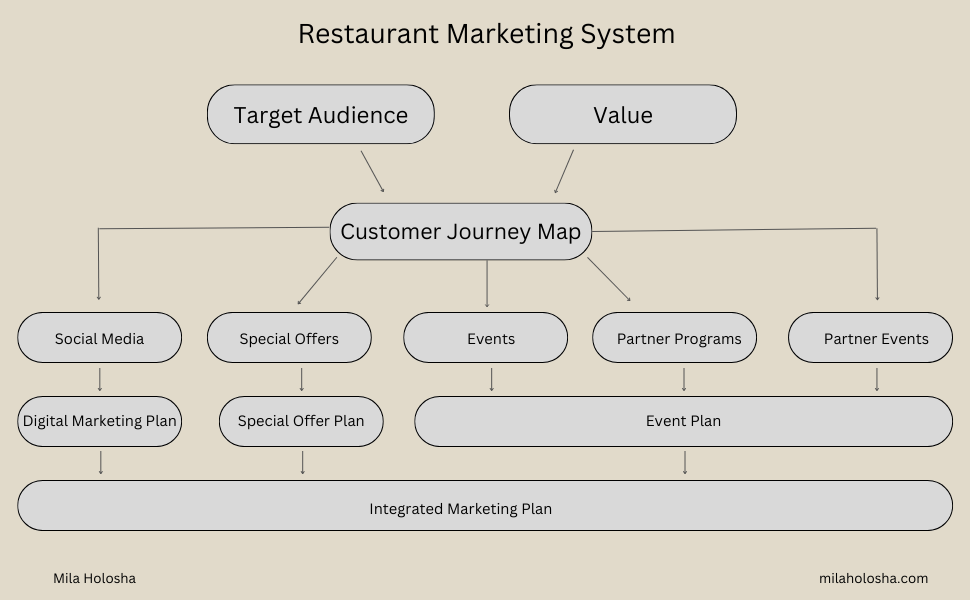 During our coaching sessions, we will thoroughly analyze each aspect specific to your restaurant and create the necessary documents for future work.
You will learn effective strategies to attract and promote guests while efficiently managing traffic.
The system empowers restaurant owners, managers, and marketers to achieve their goals.
This system is not a rigid algorithm or a one-size-fits-all solution. Instead, it provides a solid foundation from which we will build an integrated marketing plan.
By combining special offers, events, and digital marketing, we will create a cohesive communication system that effectively conveys your restaurant's value to customers.
We will start from the basics and gradually develop tailor-made tools for your restaurant. Together, we will create an action plan to attract guests and thoroughly analyze implementation methods.
How is everything going?
Initial Analysis: Please fill out a short marketing brief before our call. This will help me get to know your restaurant better and understand your goals for working together. After that, we will hold an introductory call to analyze your specific questions and determine how I can assist you in building a marketing system for your restaurant.
Planning: Following the analysis, I will review your case and propose ways in which I can support you. Once payment for the 1:1 coaching is completed, we can schedule our first coaching session. The cost of 1:1 Restaurant Marketing Coaching is $3000 (includes seven coaching sessions and messaging support).
Coaching Sessions: Each coaching session will last for 1 hour. Additionally, you will have comprehensive support from me, available Monday to Friday from 9:00 a.m. to 6:00 p.m. via messenger.
Results: You will receive all the materials we develop during our coaching sessions, including Mind Maps, workbooks, and other relevant documents on the topics covered.
---
I work with restaurants worldwide, and all coaching sessions are conducted online via Skype or Zoom. Please note that all coaching sessions are carried out individually. For group session inquiries, please contact me separately.